The Fijimex tape cutter is extremely useful for many applications in the office, at school and at home.


● No more knifes, scissors, tearing or teeth biting of tapes.
● The Fijimex tape cutter makes taping easy and safe.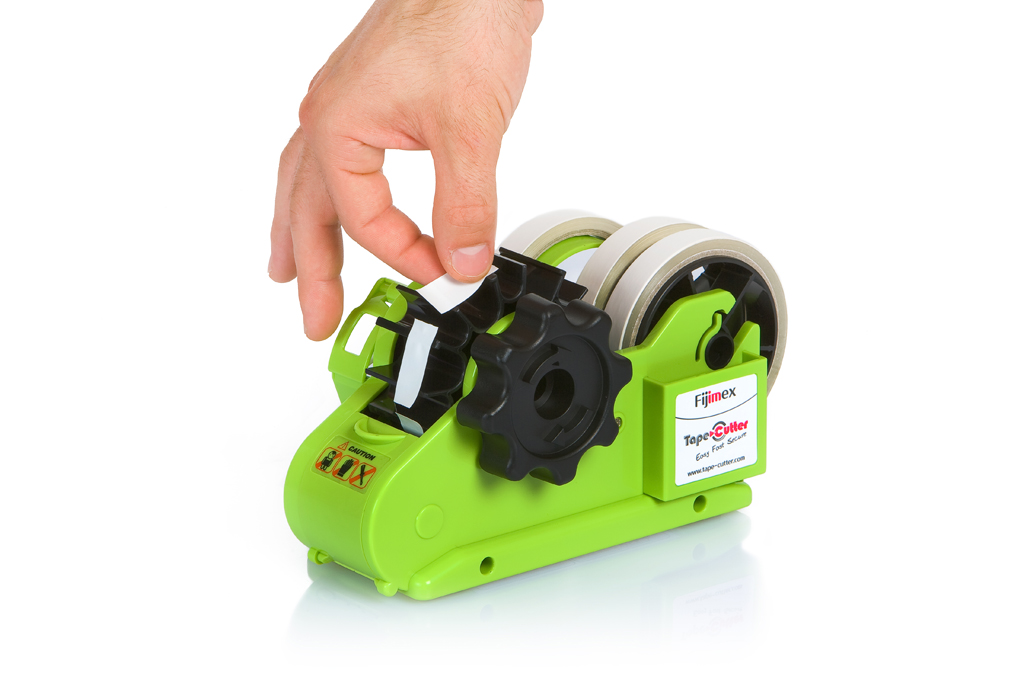 ● Have always 1.5 inch long tape cuts at hand on the wheel. The 2nd station allows for choosing any tape length.
● Convenient to pack gifts
● Ideally to affix posters, photos, paper and foils
● Indispensable for any office and handicraft work
● Comfortably used with one hand only
● Safe time when packing
● The Fijimex tape cutter is essential for any gift wrapping, mailing and packing activities and stores.
● For tape roll cores of 3 inch to 76mm and many different tape roll widths
● Weighs only 1.65lb
● Makes practically no noise
● Exclusive design made of high grade plastic and long lasting stainless steel cutting knifes
● Anti-slip, handy and immediately usable
● Robust tape cutter using up to 3 tape rolls